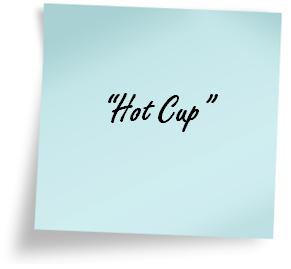 The senior managers, those people responsible for the direction of the organisation, need to know when releases will happen. Commitments are made against releases – to customers, partners, and even to others within the business, so it is important that releases happen when agreed. The current release of an organisation is typically wrapped up in a project or program which is working towards delivery on a particular date.
But what about beyond the current project or program? In a non-agile organisation the portfolio tends to be a number of projects organised into time-slots according to the priority of the project to the business. In agile we can do things differently. We can think at feature level. Thus, instead of planning a set of projects, we can think about features, slot these features into iterations, and plan when the next release should happen based on this.
A lot of organisations these days are using agile to transform the way they develop products. The next logical step is to make the portfolio management process within these organisations more agile. But how can this be achieved?
I'm sure most of you have too many items in your portfolio than you'll ever actually have the capability to deliver. Here is a simple agile portfolio planning exercise I've seen used which is very effective for rapidly realigning the portfolio to the business. It's called "Hot Cup".
Hot Cup is simple to use, great fun, and the best way I know to rapidly reorganise the portfolio. Here is how it works:
First you need to get the senior people within the organisation into the same room. This should include the senior managers mentioned previously, sales people, senior line managers, in fact, anyone with a stake in the direction of the business. Try to limit numbers to under 60 or it gets a little difficult to organise everyone in this exercise.
Split everyone into teams of approximately 6 people per team. Aim to make each team as diverse as possible, by constructing each team with people from different parts of the business.
Next give each team a set of cards or post-its with one item from the portfolio written on each. About 50 to 100 cards work well. After this the exercise can get a little unwieldy.
Each team should be given exactly the same set of cards.
Then give each team 3 cups, one labelled "Hot Cup", one "Medium Cup", and one labelled "Cold Cup".
Now you're all set to start. Give the group 60 minutes to:

Prioritise the cards into the cups
Order the "Hot Cup" items into priority order.

That's all there is to it!
By creating diverse teams from different parts of the business, some interesting and fun debates should occur, and individuals will be exposed to opinions they don't normally encounter in their day-to-day functional organisation, which can only be a good thing.
Once the group have had their hour to carry out the "Hot Cup" exercise, get one member from each team to walk everyone through their "Hot Cup" cards, and explain why they have chosen the priority they have for these cards.
Product Management can then use the results of this exercise to adjust the portfolio. From my experience of this exercise some surprising results often emerge, for example, that it may be better to make your current systems more reliable than to focus on new feature creation, or that one particular, simple to implement feature, is important to a large number of the stakeholders, which previously was low down on the priority list.
For the best results this exercise should be performed regularly (perhaps once every quarter). Keep the exercise fun, and remember to create diverse teams to give people from different functional teams the opportunity to meet each other.